About us
Our mission
To build a platform for positive changes for our partners and clients with innovative products.
We creat innovative products that foster change across:
We've climbed a long way – with many more summits ahead
In 2015, Yuriy Gnatyk and Anton Skrypnyk laid the first stone for launching KindGeek. Since then, we grew into a team of 180 geeks and continue to expand across all areas of the company.
KindGeek was launched during the Ukrainian Revolution of Dignity and the beginning of the russian aggression against Ukraine. We knew it would be a long road, but our values were clear early on: at KindGeek, we make social responsibility, trust, transparency, and a sense of beauty the basis for everything we do.
Our Values

Trust
Trust is KindGeek's first and primary value. With trust, we build strong mutual relationships with our partners and clients.

Transparency
Transparency complements trust and stimulates development. We state that without honest feedback growth is impossible. In a company, employees should be able to share their ideas, visions, and remarks freely.

Social Responsibility
Being a Ukrainian company launched during the beginning of the russian invasion back in 2015, KindGeek puts social responsibility in its core. While volunteering, fighting in the IT army, and donating funds to support Ukrainian Armed Forces, KindGeek continues to deliver world-class innovative services to international clients – just like we did long before.

Sense of Beauty
People love creating, but especially they love creating something beautiful. At KindGeek, we encourage the idea that we do not just develop software but try to make it as aesthetically appealing and pleasing as possible.
Our Products
Besides Building products for our clients, we create some of our own. They emphasize our values and manifest our visions.

GeekHub - Enterprise Operations Automation Platform
GeekHub is a KindGeek project. In a nutshell, it is a simple solution that provides full control over internal business processes and grants smooth scaling of a company. GeekHub is an end-to-end process automation tool that combines all instruments needed to operate internal processes of a company in a single neat digital package.
Our Initiatives
Besides Building products for our clients, we create some of our own. They emphasize our values and manifest our visions.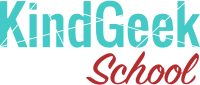 KindGeek School
An educational platform led by KindGeek professionals
01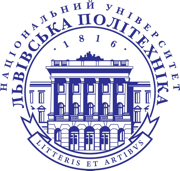 PM Course for NU LP
Our management team taught courses in Lviv Technical University
02

BA course for UKU
We helped to develop a Business Analysis program for one of the leading Ukrainian universities
03

LvivLand
Media platform about business, life, and culture of Lviv, Ukraine
04
Valuing the team at the heart of KindGeek
At KindGeek, we encourage everyone to apply – no matter of nationality, race, gender, marital status, disability, sexual identity, or religion. We are on the journey of growing into an inclusive, equal opportunity company where only professionalism, competence, and ideas matter. Our mission is to bring equal opportunities to all team members and candidates – especially those who have been underrepresented in technological companies.
Join us on our journey
People were always the core of KindGeek. Everything we have been able to do so far and everything that awaits – is thanks to our team.
Check out open positions
Contact Us
Contact Information

Lviv
79018 45 Oleny Stepanivny Str.
info@kindgeek.com
+380974652244

London