AdTags
Secure photo stock web service
The aim was to develop a super secure photo stock for South Africa, where you can upload your photos for selling. All rights are strictly reserved. Here you can buy necessary photo either rights managed or rights free. User friendly design helps you to easily navigate through the website.
About Project
WEB
PLATFORM
Germany
COUNTRY
Trade
INDUSTRY
8 months
PROJECT DURATION
4 Members
SIZE OF TEAM
2016
COMPLETED
Technologies & Tools

PHP

Symfony

AngularJS

Sketch

Zeplin

Invision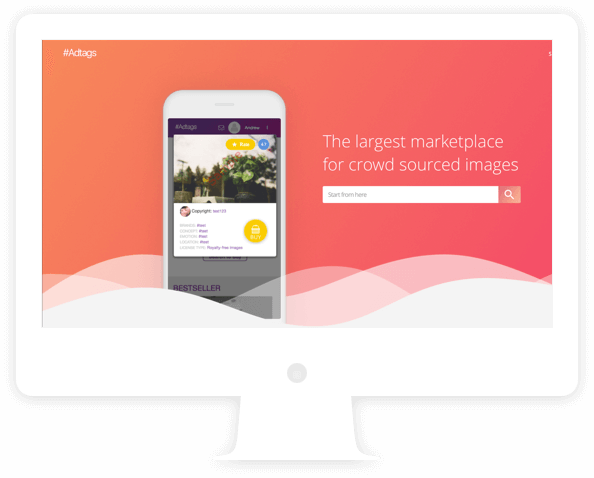 Challenges and Objectives
Our designers used Sketch and Invision and, of course, their impeccable talent to develop a unique design. This design reflects customer's vision of the main idea.
Results
Upload and sell your photos.
Buy photos (rights managed or rights free).
High security.
People, tagged on photos, get notification that their photos have been sold.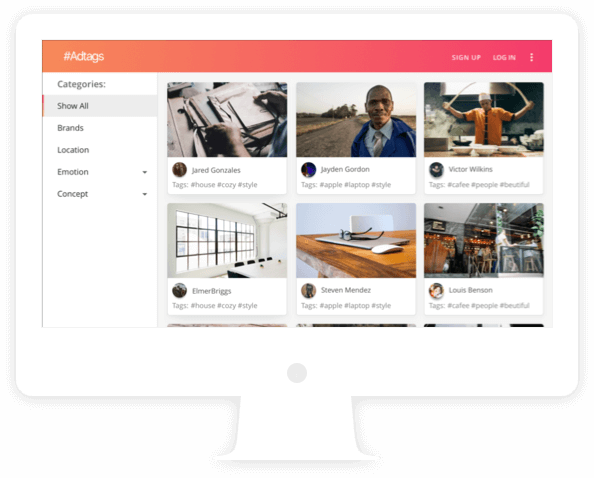 Review more our projects in Trade industry
Contact Us
Contact Information

Lviv
79018 45 Oleny Stepanivny Str.
info@kindgeek.com
+380974652244

London
Our website uses cookies to personalise content and to analyse our traffic which may also result in profiling. You may delete and block all cookies from this site as described
here
.
STAND WITH UKRAINE
We are a Ukrainian company. KindGeek was founded in Ukraine; our co-founders are from Ukraine, and all of our team members call Ukraine home.
KindGeek was launched during the Revolution of Dignity and the beginning of the russian aggression against Ukraine. We knew it would be a long road, but our values were clear early on: at KindGeek, we do not do business with russians and wholeheartedly work for Ukraine's future.
During the full-scale russian invasion, we continue developing high-quality innovative technological products while volunteering and donating funds. We work for Ukraine's economy as our army resists the unprovoked Russian war against Ukraine.
What you can do
We ask for any help you can offer, whether that is by peacefully protesting, speaking to your representatives, or donating funds. Here are links to trustworthy organizations in need of donations.