Ahoy
Social Network
When a person goes on a vacation, it is relatively easy for him or her to find a car or a bicycle for rent. However, the process is not that straightforward with boats, which, sometimes, difficult to rent or dock if you have one.
About Project
Web
PLATFORM
USA
COUNTRY
Services
INDUSTRY
7 months
PROJECT DURATION
2 Members
SIZE OF TEAM
In Progress
COMPLETED
Technologies & Tools

PHP
Laravel

Javascript

Vue JS

Java

PHP Storm
Docker

WebStorm

Xcode

Objective C
Challenges and Objectives
The developers had to create web, iOS, and Android versions of the service, which required a broad range of different tools and technologies. For instance, the back-end of the web service was written in PHP while the attractive and intuitive design was written using VueJs framework. The team managed to maintain optimal balance between the performance and great user experience.
Results
An Ahoy user chooses a role of a dock or a boat owner or a person who wants to rent a dock or a boat and then, starts navigating the application surfing through the lists of docks and boats for rent or waits for somebody to find their advert. Users can pay for a rent with PayPal or Stripe. The application has social feed as well.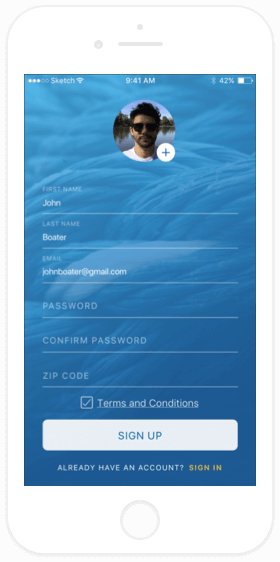 Review more our projects in Services industry
Contact Us
Contact Information

Lviv
79018 45 Oleny Stepanivny Str.
info@kindgeek.com
+380974652244

London