FormPanda
Web platform for easy document filling
Difficulty completing various documents probably familiar to everyone. Therefore, our customer had a wonderful idea to create a program for easy and intuitive required documents to enter the USA.
About Project
Web
PLATFORM
USA
COUNTRY
Government
INDUSTRY
3 months
PROJECT DURATION
5 Members
SIZE OF TEAM
2016
COMPLETED
Technologies & Tools

HTML
Redux

React JS

Ajax
Brackets

Webpack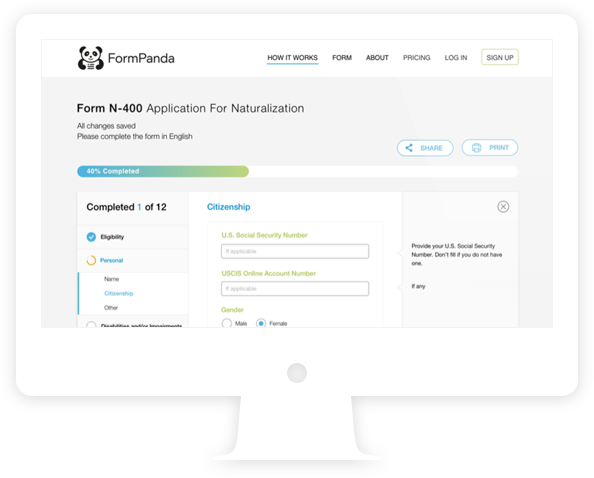 Challenges and Objectives
We created an intuitively clear interface for properly filling all required fields with adding tips that could help you figure out what to write in each. We can really relate to this project now that we've grown this product from where we approached it. So we did all as below: -Business analysis. -Project Management. - UI/UX -Development -Quality Analysis done keeping in mind the standards of the industry.
Results
There is plenty of different functionality in the product, such as - Progress form filling - verification and validation fields - implementation tips - creating a document ready for shipment - This app definitely will help you to complete your documents to enter the USA.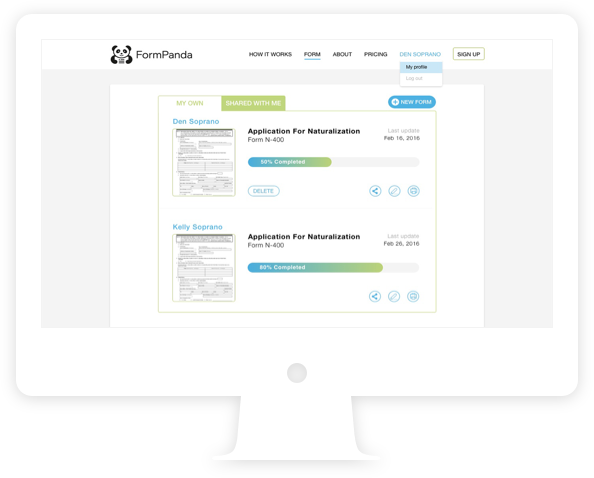 Review more our projects in Government industry
Contact Us
Contact Information

Lviv
79018 45 Oleny Stepanivny Str.
info@kindgeek.com
+380974652244

London