Grafter
On-Demand Labour service
Hiring a temp worker is a great way of reducing staffing costs and maintaining high productivity rates. Nonetheless, recruiting temporary employees, using staffing agencies is an expensive service, so some companies may neglect it.

About Project
Web, iOS, Android
PLATFORM
United Kingdom
COUNTRY
SaaS
INDUSTRY
3 years
PROJECT DURATION
8 members
SIZE OF TEAM
In Progress
COMPLETED
Technologies & Tools
Laravel

Elastic Search
AWS

Websocket

Redis

PostgreSQL

PHP Storm
Docker Containers

Jenkins
Challenges and Objectives
The team realized that the application would be potentially used by dozens of thousands of people, who would use it to find employees or employers. Therefore, organizing efficient and convenient search was one of the primary challenges that developers faced. For this purpose, the team used Elasticsearch engine and AWS cloud service to store all the data.
Results
Grafter is an online worker network where employers and employees can interact and arrange work. Currently, the project covers 6 industries: Building & construction, Farming & Landscaping, Leisure & Events, Industry & Business, Driving & Logistics, General & Other, which includes retail and cleaning services as well. Besides, Grafter provides 3 different solution options so businesses of any size can use it depending on their requirements:
"Self-service" or "pay as you go" online solution designed for a single user with a business.

Subscription-based "enterprise solution" that grants a whole spectre of options to manage a higher volume of Grafters with multiple business users.

The "bespoke solution" that grants a set of software interfaces and services in addition to the regular Grafter user experience.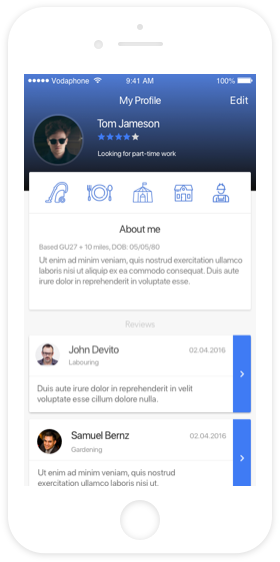 Customer Feedback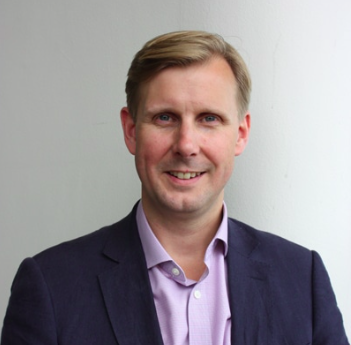 Tom Cape
Founder, Grafter

""That's what has really impressed me—they're very open and very honest.""
Review more our projects in SaaS industry
Contact Us
Contact Information

Lviv
79018 45 Oleny Stepanivny Str.
info@kindgeek.com
+380974652244

London