H2Ometr
Smart cup
A healthy lifestyle starts with water, thus it's quality is vitally important for human being. People don`t know what they drink and how to filter liquids is a big problem nowadays. H2Ometr team provides a simple way for measuring water quality for each sip in real time.
About Project
Web, iOS, Android
PLATFORM
Ukraine
COUNTRY
HealthCare
INDUSTRY
3 years
PROJECT DURATION
5 Members
SIZE OF TEAM
2015
COMPLETED
Technologies & Tools

Java

Android Studio

Xcode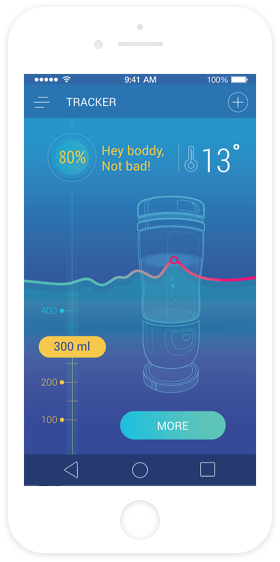 Challenges and Objectives
Have you ever heard that you should drink 8 glasses of water per day? Well it's not that simple. Truth is, that we all have different hydration needs. Your H2Ometr estimates, tracks and displays your real-time hydrations needs. Your comfortable zone level rises and drops based on a variety of factors. We created a device that looks like a cup. It contains many sensors which analyze the liquid contained in device. Furthermore we added UV lamp which also cleans liquids including water. Also we developed a mobile application which can analyze substance in the device(its temperature,Ph, etc.)
Results
We can really relate to this project now that we've grown this product from where we approached it. So we did all as Business analysis, Project Management, Designing and UX planning, Development, Quality Analysis done keeping in mind the standards of the industry.
Functionality:
Track water quality.

Clear and precise information about the liquids that you consume.

UV-lamp to clean the water from bacteria.

Achieve your daily water-consumption rate to stay in the best shape.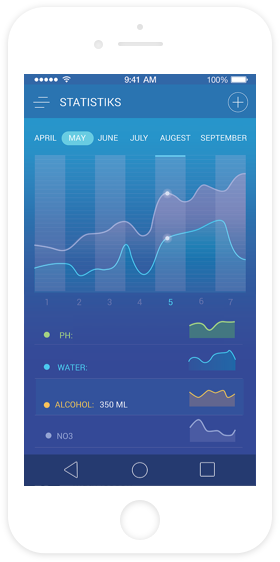 Review more our projects in HealthCare industry
Contact Us
Contact Information

Lviv
79018 45 Oleny Stepanivny Str.
info@kindgeek.com
+380974652244

London