Healo
HealthCare Application
The Heal application is intended to cover the virtual gap in the sphere of recreational physical education. Doubtfully, there is a person who is a stranger to musculoskeletal pain. Nonetheless, most people visit a doctor only when the pain is unbearable. The proper exercising can prevent such a scenario. And Heal provides users with the video materials on exercising based on their symptoms.

About Project
Web, iOS, Android
PLATFORM
Sweden
COUNTRY
HealthCare
INDUSTRY
5 month
PROJECT DURATION
14 Members
SIZE OF TEAM
2018
COMPLETED
Technologies & Tools
Swift
Redux

React JS

Redis
AWS

Jenkins

PostgreSQL
Docker Containers

NodeJS
Lumen

Realm

RabbitMQ

AVFoundation

Kotlin Java

RXJava

Leaflet JS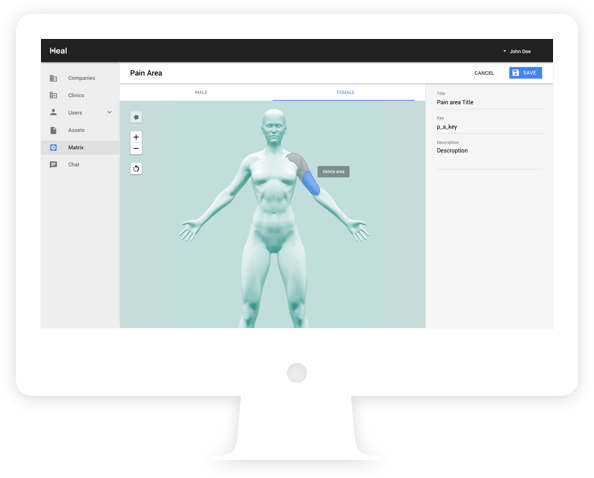 Challenges and Objectives
Our developers understood that the most challenging part would be to organize the intuitive and pleasant interface for users and specialists, who will create and manage tests so users can specify their issues. For this purpose, the team used Material Design visual language to create a modern, attractive, and easy-to-use interface.
Results
Healo is a convenient mobile and web service that implements a special matrix and virtual Human Model, with the help of which administrators could create and manage various questions trees regarding pain zones so users can easily find the most appropriate content, which corresponds to their needs. Users can create personal cabinets for the personalized interaction with the service.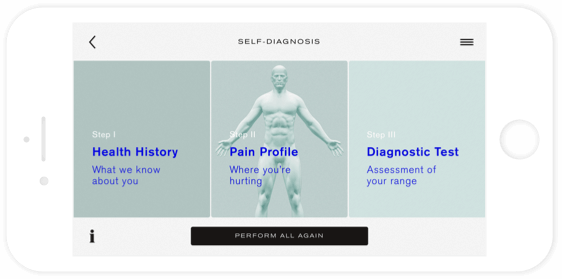 Review more our projects in HealthCare industry
Contact Us
Contact Information

Lviv
79018 45 Oleny Stepanivny Str.
info@kindgeek.com
+380974652244

London