Hive Social
Social Media Application
Project was built as social network for local university. Students can share ideas, communicate, organize and follow groups, create posts, etc. Application is bringing students life on the whole new level. This, one can always get access to study materials, or get help, or find a fellow. With this app first-year students can start their social life with help and support, other can always be updated with the latest news. The main feature - everyone is related to the university, other are restricted from register into the system.

About Project
Android, iOS
PLATFORM
USA
COUNTRY
Social Media
INDUSTRY
2.5 years
PROJECT DURATION
8 Members
SIZE OF TEAM
2016
COMPLETED
Technologies & Tools

Android SDK

RXJava

Volley

Glide

JSON

AFNetworking

Reactive Cocoa

SDWebImage

Git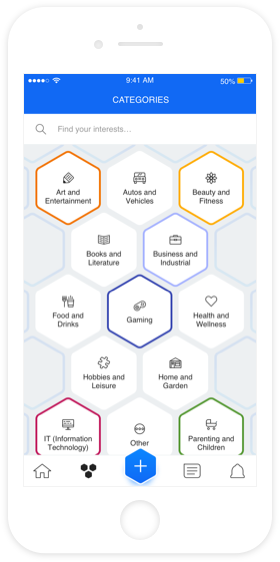 Challenges and Objectives
Application should fit both Android and iOS versions.So there were developed two native applications using Objective-C and Java along with numerous libraries and frameworks to work properly with the back-end APIs and dealing with numerous simultaneous requests.
Results
We have developed and upload the AppStore and Google PlayMarket full working applications that support all the main versions of mobile operating systems. Now, there are a lot of users who are satisfied with the features and functionality.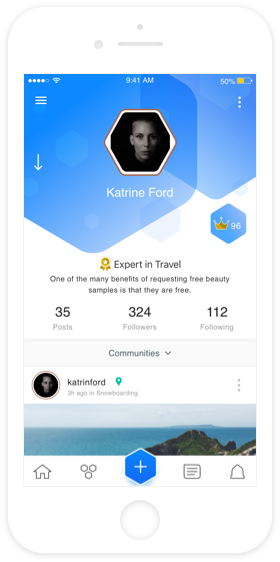 Review more our projects in Social Media industry
Contact Us
Contact Information

Lviv
79018 45 Oleny Stepanivny Str.
info@kindgeek.com
+380974652244

London
Our website uses cookies to personalise content and to analyse our traffic which may also result in profiling. You may delete and block all cookies from this site as described
here
.
STAND WITH UKRAINE
We are a Ukrainian company. KindGeek was founded in Ukraine; our co-founders are from Ukraine, and all of our team members call Ukraine home.
KindGeek was launched during the Revolution of Dignity and the beginning of the russian aggression against Ukraine. We knew it would be a long road, but our values were clear early on: at KindGeek, we do not do business with russians and wholeheartedly work for Ukraine's future.
During the full-scale russian invasion, we continue developing high-quality innovative technological products while volunteering and donating funds. We work for Ukraine's economy as our army resists the unprovoked Russian war against Ukraine.
What you can do
We ask for any help you can offer, whether that is by peacefully protesting, speaking to your representatives, or donating funds. Here are links to trustworthy organizations in need of donations.