MFP
Marine Facilities Planning System
The Marine Facilities Planning system (MFP) is a software system developed in collaboration with the Royal Netherlands Institute for Sea Research and Natural Environment Research Council NERC. MFP is designed to integrate the different aspects of equipmen
About Project
Web
PLATFORM
Netherlands
COUNTRY
Other
INDUSTRY
2.5 years
PROJECT DURATION
2 Members
SIZE OF TEAM
2019
COMPLETED
Technologies & Tools

C#

Javascript

Azure

Kendo

MySQL
Challenges and Objectives
MFP is a complex system that consists of small modules each of which can also work independently. This modular nature of MFP represented the biggest challenge during the development process. If developing neat modules for different purposes was challenging but a straightforward process, ensuring that together modules create a well-functioning ecosystem that behaves as expected was cumbersome. As follows, integration testing became a cornerstone of our development approach.
Building MFP was similar to building a clock: a variety of small details should have been perfected and assembled into one mechanism that ticks the seconds away with unfailing precision.
Results
MFP is a multi-functional software product for the Maritime industry that offers inventory management, project management, personnel planning tool, cruise planning, barcode scanners mooring configuration, voyage planning tool, and more.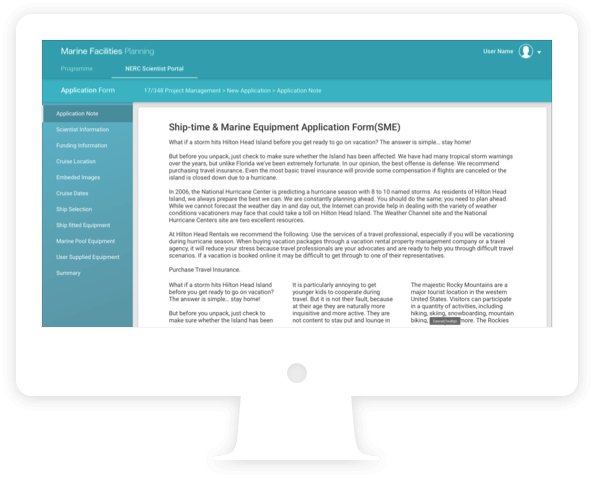 Review more our projects in Other industry
Contact Us
Contact Information

Lviv
79018 45 Oleny Stepanivny Str.
info@kindgeek.com
+380974652244

London