Reamis
UI/UX for Business Intelligence Software
Reamis AG provides investment companies, foundations, cooperatives and pension funds with a software for managing real estate portfolios.
About Project
Web
PLATFORM
Switzerland
COUNTRY
Investment
INDUSTRY
1 years
PROJECT DURATION
3 Members
SIZE OF TEAM
2019
COMPLETED
Technologies & Tools

AngularJS

IntelliJ IDEA

Material Design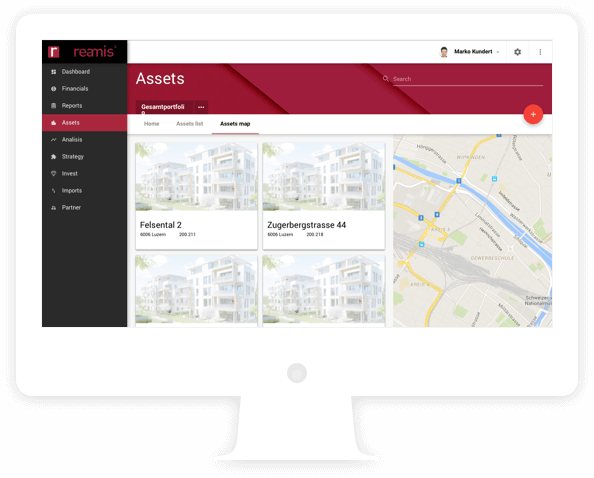 Challenges and Objectives
Reamis is a seasoned player on the market of intelligent software for business. However, their product required design update to better fit with the modern standards. We helped to upgrade UI/UX of the product by bringing minimalistic and convenient design and intuitive user experience to the table.
Considering that we worked with a humongous legacy project, implementing new solutions to the old system was a bit of a hustle that required from us the ability to adapt and find clever workarounds.
Results
We refined Reamis's design to ensure that its users get the maximum benefit out of it and enjoy interacting with the software while upping their investments game.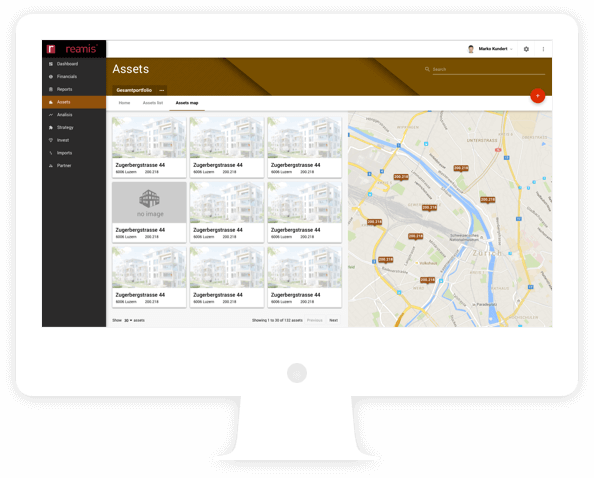 Review more our projects in Investment industry
Contact Us
Contact Information

Lviv
79018 45 Oleny Stepanivny Str.
info@kindgeek.com
+380974652244

London