Serv
Application for Searching Temporary Local Workers
Serv is a platform workers use to offer their services to the locals. The app contains information about the availability of the workers, their prices, ratings and feedback. Our Idea is simple: That people should not have to look hard for local work, whether they are searching for it or seeking to provide it.
About Project
Web, iOS, Android
PLATFORM
United Kingdom
COUNTRY
HR/Recruitment
INDUSTRY
1 year
PROJECT DURATION
6 Members
SIZE OF TEAM
In Progress
COMPLETED
Technologies & Tools

Objective C

PHP

Android
AWS
Postman

PostgreSQL

Redis

Fabric
Sonarqube
Bitbucket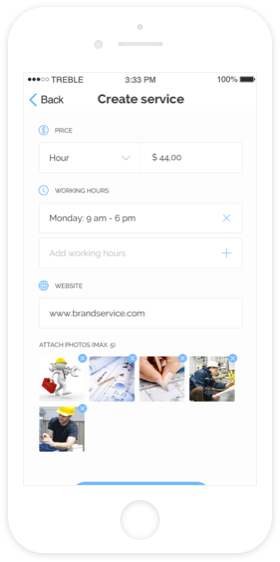 Challenges and Objectives
Convenient and fast search along with the intuitive, minimalistics UX are essential to Serv and similar applications. So, nothing fancy just a straightforward and laconic platform, which can help a user quickly find a person to do a job for the best price. Therefore, we focused on polishing search and crafting design that would be easy to follow even if you are using the application for the very first time.
Results
Serv mobile application provides a list of temporary workers for hire with all the necessary information, including the type of service they provide, their community rating and feedback, availability, customizable price (per task, per hour, etc.). In addition, Serv has direct messages to contact a future worker.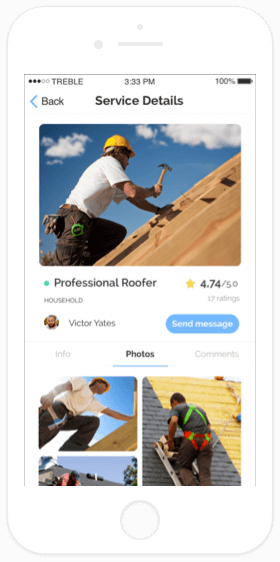 Review more our projects in HR/Recruitment industry
Contact Us
Contact Information

Lviv
79018 45 Oleny Stepanivny Str.
info@kindgeek.com
+380974652244

London