Supravo
UI/UX For B2B Delivery Service
Supravo makes it easier to order and deliver products on a scale for restaurants, cafes, and other establishments that need a constant supply of products. Our task was to develop an appealing yet simple design that would make interaction with the product a breeze.
About Project
iOS, Android
PLATFORM
USA
COUNTRY
Delivery
INDUSTRY
In Progress
PROJECT DURATION
6 Members
SIZE OF TEAM
In Progress
COMPLETED
Technologies & Tools

Android Studio

Java
Swift

Javascript

React JS

AngularJS

QMetry
Postman

Pupet

Git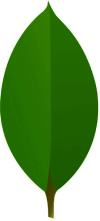 MongDB

Sketch

Zeplin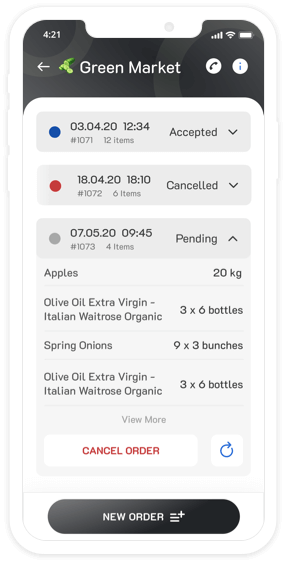 Challenges and Objectives
Our top priority during the development of Supravo was creating a well-tested, user-friendly interface that would drive the business value of the product. Thus, we doubled-down on usability testing and collecting users' feedback to test our assumptions and improve the implemented features. The iterative nature of the process allowed us to create a smooth UX that has not excessive features and allows for maximum efficiency. We implemented the best solutions devised for the delivery industry to emphasize a well-known and optimal functionality common to similar apps in order to significantly flatten the learning curve for new users.
Results
An attractive and simple iOS and Android applications, which follow the best trends of the industry and offer a well-known yet unique feel of ordering supplies delivery using mobile solutions. With minimum colors that follow Supravo's brand and minimalism-based decisions, we managed to create a relevant and lasting visual experience.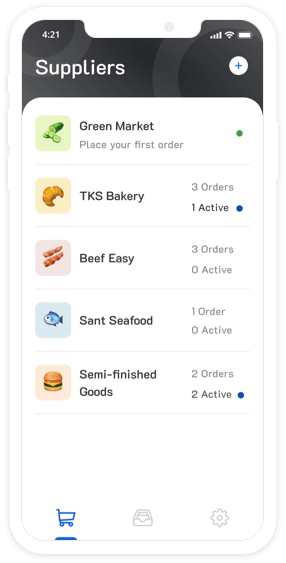 Review more our projects in Delivery industry
Contact Us
Contact Information

Lviv
79018 45 Oleny Stepanivny Str.
info@kindgeek.com
+380974652244

London