Theravo
Full-Cycle Development of Telemedicine Platform
Theravo is a telemedicine platform that provides US veterans with psychological evaluation services and helps with VA disability claims. In addition, the platform helps with scheduling and paperwork management. We were hired to develop Theravo from scratch.

About Project
Web
PLATFORM
USA
COUNTRY
HealthCare
INDUSTRY
In Progress
PROJECT DURATION
15 members
SIZE OF TEAM
In Progress
COMPLETED
Technologies & Tools

Javascript

NodeJS

PHP

MySQL

Vue JS

Moment.js
Laravel

Redis

Git

Vuetify

ESLint

Webpack

SocketIO

Npm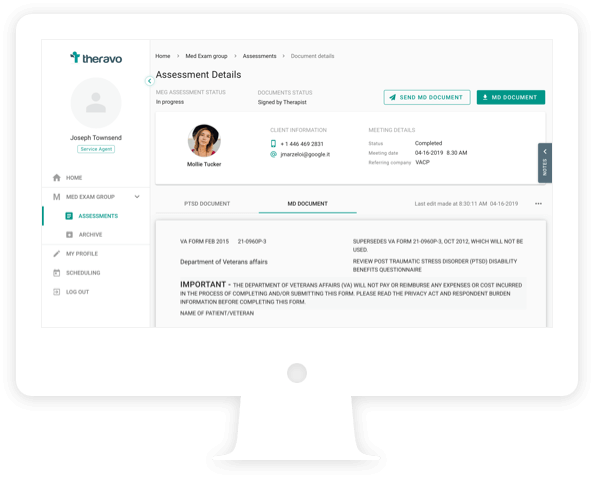 Challenges and Objectives
Software development for HealthCare is a nuanced matter. Creating programs that should process sensitive data while operating in a highly-controlled environment requires a meticulous security approach coupled with sufficient knowledge of the environment's regulations. Our BAs and software engineers had some heavy lifting to do to create a secure and appropriate to the US HealthCare environment and compliance digital solution.
Also, we focused hard on creating teleconferencing that would perform well with minimum latency to ensure smooth patient-therapist cooperation.
Finally, creating a reliable back end architecture for such a complex project also proved to be quite a challenge
Results
Thearvo connects certified therapists with veterans using teleconferencing and chats. The platform allows Theravo's employees to schedule and manage remote meetings with veterans and helps to deal with regulations-heavy paperwork.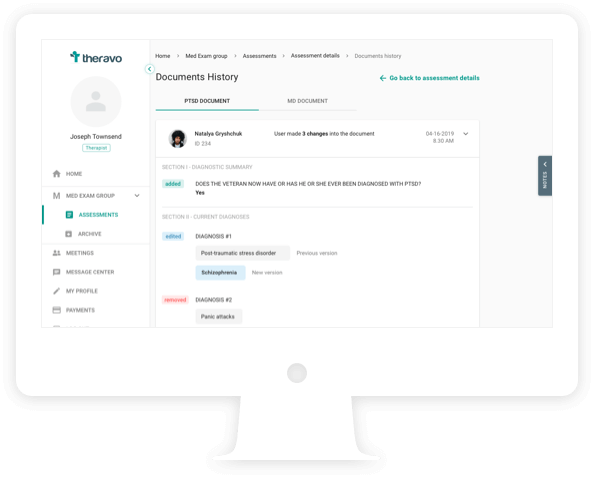 Review more our projects in HealthCare industry
Contact Us
Contact Information

Lviv
79018 45 Oleny Stepanivny Str.
info@kindgeek.com
+380974652244

London