WIF
Time capsul mobile app
Memory is fragile and quite an unstable thing that often deceives its carrier. And sometimes, it is important to remind oneself about an important event or emotion from the past, which inspired or provoked certain thoughts, but it is difficult to evoke these memories and emotions within a mind.
About Project
iOS, Android
PLATFORM
Israel, USA
COUNTRY
SaaS
INDUSTRY
1.5 years
PROJECT DURATION
10 Members
SIZE OF TEAM
2018
COMPLETED
Technologies & Tools

PHP
Laravel

Redis

PostgreSQL

Java Spring

NodeJS
AWS
Docker
Swift

RXJava

Android

Realm

AVFoundation

PHP Storm

Jenkins

Xcode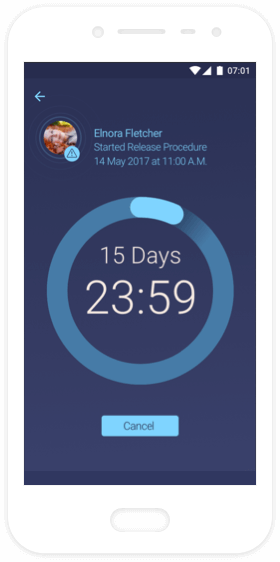 Challenges and Objectives
Despite the deceptive simplicity of the concept, WIF is a complex project that required a complex solution. The team used a broad range of different tools and technologies to create a reliable service and pack it into a neat iOS and Android applications. In particular, the developers used DataGrip cross-platform database IDE, which "provides database introspection and various instruments for creating and modifying objects for the supported engines."
Results
With WIF, users have a possibility to create different types of virtual time capsules, which will be stored on a server and will be able to evoke certain memories in a user after a while. The capsules can be triggered at a certain moment in a future or when a user enters a previously specified location. Capsules can also be send to another users. In addition, there is a possibility to send a message in a "What If" case, specified by a user.
Review more our projects in SaaS industry
Contact Us
Contact Information

Lviv
79018 45 Oleny Stepanivny Str.
info@kindgeek.com
+380974652244

London