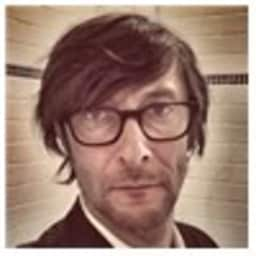 Daniel Prousline
Executive Director, Movebox
Location
New York, the USA
# of employees
1-10 Employees
Type of project
Mobile App Development
KindGeek developed both an iOS and Android mobile app for a moving company. Their team also build the back-end of the client's website and provided business analysis.
Feedback summary
Thus far, the service has positive user adoption and retention. KindGeek establishes a seamless workflow through a customer-centric culture of communication. The team is professional, hard-working, and creative.
Challenge
BACKGROUND
Please describe your company and your position there.
MoveBox is a startup providing on-demand mobile-app based moving services to consumers and businesses in NYC metropolitan area. I am the exec. director.
OPPORTUNITY / CHALLENGE
For what projects/services did your company hire KindGeek?
full stack development: iOS + Android apps, web-based back end, consumer website production. KindGeek was also essential business analysis - helping us define the feature set as well as develop UI/UX.
What were your goals for this project?
The goal for the project was to quickly develop simple launchable service and go live. Overall we aimed to create the simplest and most convenient way of finding and booking moving service for any size move, from single item to full apartment move.
Solution
SOLUTION
How did you select this vendor?
We connected on LinkedIn via someone's recommendation. I was looking for an offshore development partner, and had significant prior experience outsourcing development. KindGeek credentials, proposed rate and timeline were attractive and made sense.
Describe the project and the services they provided in detail.
We worked closely with KindGeek designer and business analyst to define the project having daily calls and conversations, and then moved to development phase with regular weekly or more frequent project management communications, as well as other procedures and communications protocols. The full development relationship became continuous long term as we had ongoing feature development goals and improvements, as well as implementing core changes to the way the service worked.
What was the team composition?
The team varied somewhat over time and included iOS, Android and backend engineers, QA engineer, on demand UI designer, and business analyst / PM. Typical ongoing team was 4-5 people with simultaneous mobile dev. for 2 platforms.
Results & Feedback
RESULTS & FEEDBACK
Can you share any information that demonstrates the impact that this project has had on your business?
the numbers are confidential, however the service went live with decent user uptake and retention. stability and functionality were both very good.
How was project management arranged and how effective was it?
KindGeek has good communication protocols and open client-centric development culture. Professional and communication skills of the team are highly commendable. Communication is easy and efficient, the PM handle on the project is very solid.
What did you find most impressive about this company?
KindGeek has the ability to support startup approach and become a true extension of your local team. They provide a full range of services from business analytics to development to operations support, all from one vendor. Their technical expertise is high.
Are there any areas for improvement?
As with any team there are strengths and weaker areas. Hiring specialized agencies i.e. for UX design can augment what you get, but you can also keep it all in one place for efficiency with good results.