Hongi Mattress
E-commerse website for customizing mattress
HONGi is the first mattress startup, which enables customers all over the world to buy their perfect mattress online, customize it and adjust it to their changing needs - even after purchase.

About Project
Web
PLATFORM
Austria
COUNTRY
Services
INDUSTRY
7 months
PROJECT DURATION
6 Members
SIZE OF TEAM
2017
COMPLETED
Technologies & Tools

PHP

Magento 2

AngularJS

Bitbucket

WebStorm

Git

Net Beans IDE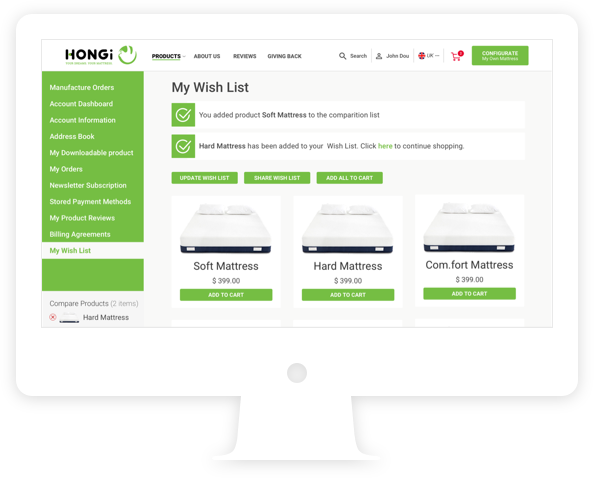 Challenges and Objectives
We approached the basic first, by designing a system that gives people to choose their preference. Then this system recommends you the mattress that suits you best. Another important thing that Hongy adjust your mattress to your changing needs - even after purchase.
We can really relate to this project now that we've grown this product from where we approached it. So we did all as below:
Business analysis.

Project Management.

Designing and UX planning.

Development.

Quality Analysis done keeping in mind the standards of the industry.
Results
After development this tool gained such functionality:
Configurator.

Review page.

Shopping cart.

Check out.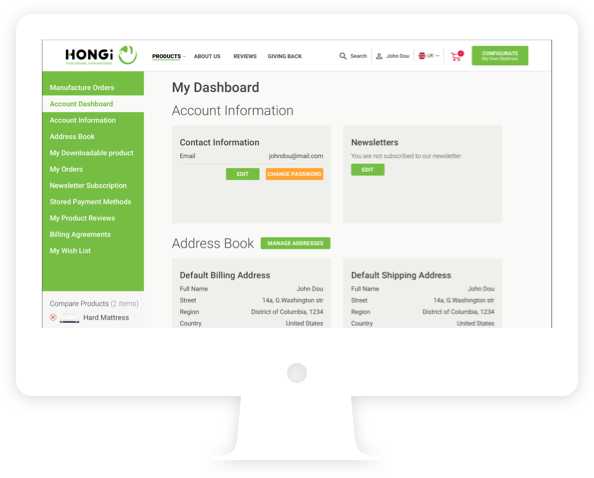 Customer Feedback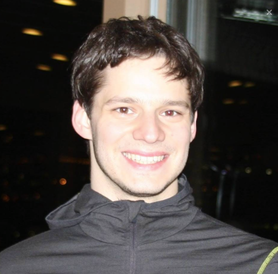 Vitaliy Galeta
Former Project Manager, HONGI Mattress

""They didn't just provide a paid service; they also helped our product and company grow.""
Review more our projects in Services industry
Contact Us
Contact Information

Lviv
79018 45 Oleny Stepanivny Str.
info@kindgeek.com
+380974652244

London